Knoxville Truck Accident Lawyer
Mandy Hancock Law Firm
Knoxville Truck Accident Attorney
A truck accident can upend your life. But you don't have to deal with the aftermath alone. A dedicated Knoxville truck accident lawyer can help you get fair compensation for the losses and damages you've incurred. 
Medical bills, lost wages, and emotional distress take their toll after a wreck. But Mandy Hancock Law is here to ease the burden by handling the legal aspect of your accident. If you were injured due to someone else's negligence, we will work diligently to get you the compensation you deserve. 
In the state of Tennessee (2020), there were:
23,815 car accidents involving distracted driving 

7,332 crashes involving an impaired driver

12,221 crashes involving large trucks

7,253 crashes involving speeding
Call a Knoxville truck accident lawyer today if you were injured in a crash. We'll collect the details of your accident, answer your questions, and determine the best path forward.
Injured in a Knoxville Truck Accident?
Accidents involving big trucks are serious. The size and weight of big rigs mean the damages are much more severe than your average collision. Call Mandy Hancock Law today if you or a loved one were injured in an 18-wheeler or commercial vehicle accident. We can help you understand your rights and explore options for financial compensation.
In the state of Tennessee (2022), there were:
14,106 total crashes involving large trucks

3,308 crashes involving large trucks on urban interstates

2,824 crashes involving large trucks at intersections

163 fatal crashes

involving large trucks
A commercial vehicle is any vehicle owned by a company. Further, a commercial truck is operated by the company's agents or employees. The trucks, big rigs, and 18-wheelers you see on the road carrying goods, equipment, or even people are all commercial vehicles. If you were injured by a commercial vehicle, a truck accident lawyer can help. 
Knoxville Truck Accident Causes
Truck accidents can sometimes involve factors that are less present in other accidents. Drivers of big rigs and 18-wheelers often have grueling schedules and difficult deadlines. These conditions can introduce factors like fatigue, aggressive driving, or even drug use. 
Common truck accident causes include:
Distracted driving:

Any driver who takes their eyes off the road for even a second can cause a crash. But truck drivers especially need to give driving their undivided attention. Unfortunately, incredibly long hours behind the wheel often lead to truck drivers being more susceptible to distraction. If a big rig driver takes as little as five seconds to reply to a text, they travel the length of a football field blind.

Driver inexperience:

In Tennessee,

18-21-year-olds

are now allowed to drive big rigs. Commercial truck driving comes with a lot of built-in responsibility and means adhering to a long list of rules and regulations. Driver inexperience can lead to collisions and involve factors you might not see with a more seasoned driver.

Driver fatigue:

According to the FMSCA, 13% of truck drivers were labeled "fatigued" when their crash occurred. This is not surprising, considering truck drivers endure long hours and extended stretches of highway driving.

Impaired driving:

Driving under the influence of drugs or alcohol is always dangerous, but truck drivers are behind the wheel of something considerably more devastating than your average sedan. Unfortunately, the

US Department of Transportation

reports that 2.5% of truck drivers were above the legal limit for alcohol when they crashed, and 3.6% were drinking but had not exceeded that limit.
At Mandy Hancock Law, we know how to handle truck accident cases. We understand the unique factors that make big rig accidents so complex, like dealing with big insurance companies and trucking companies reluctant to pay out on damages. We will fight for you to ensure you get the compensation you need after your accident.
How Can a Knoxville Truck Accident Lawyer Help?
Truck accidents can cause massive damage. The average semi weighs 35,000 points with no load and up to 80,000 pounds fully loaded. It's no surprise that an accident with an 18-wheeler can lead to catastrophic damage and loss. 
Mandy Hancock Law helps with the following:
Collecting eyewitness statements

Understanding all the details of your crash

Getting your Knoxville crash report

Gathering pictures of the crash

Notifying the defendant's insurance company of your legal representation

Organizing past and present medical records

Sending a demand letter to the insurance company

Negotiating with the insurance company for your compensation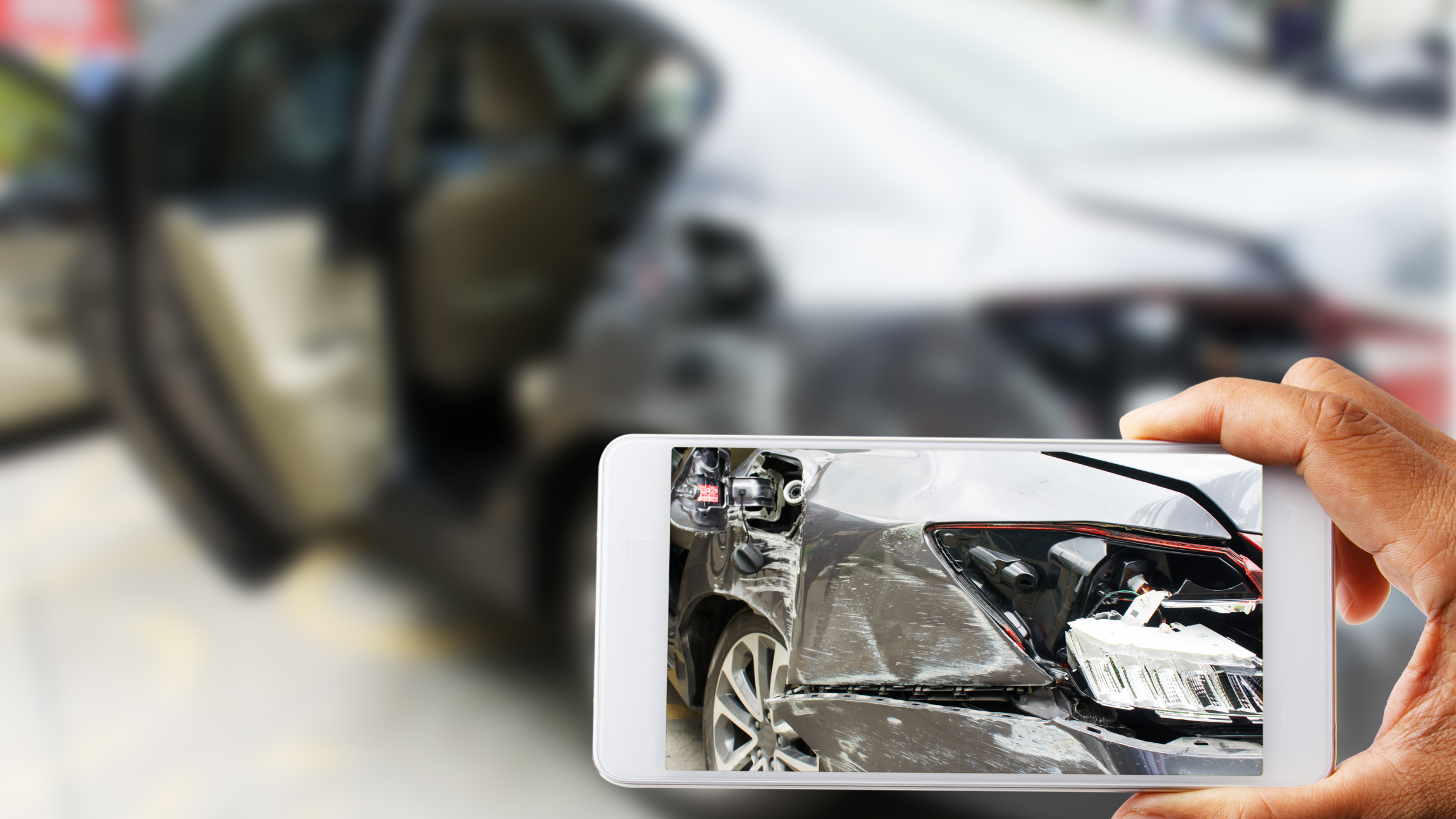 At Mandy Hancock Law, we know how overwhelming a truck wreck is for the victim. Our personal injury lawyers are here to discuss your case so you can understand your rights and determine whether you have a case. Let us handle the legal aspect of your crash so you can focus on restoring your quality of life. 
Knoxville Truck Accident Compensation
In Tennessee, truck accident victims may seek compensation if they were injured due to someone else's negligence. A Knoxville truck accident attorney should help you understand the types of compensation you are entitled to after a truck wreck.
Depending on the details of your case, your compensation could cover:
Medical costs

Loss of income

Pain and suffering

Wrongful death

Property damage

Punitive damages
Your compensation could include both economic and non-economic damages. Punitive damages punish the negligent person for the behavior which led to the accident. Your truck accident lawyer will help you understand what kinds of compensation may fit the unique factors in your case.
At Mandy Hancock Law, we have a long history of successful outcomes and we would be honored to add you to our client family! Our personal injury attorneys are ready to guide you every step of the way and help you navigate tricky legal waters to reach a fair agreement. Contact us today for your free consultation.
Knoxville Truck Accident Lawyer FAQ (Frequently Asked Questions)
What is a Knoxville truck accident lawyer?
A Knoxville truck accident lawyer specializes in personal injury law. They know the ins and outs of big rig accidents and understand the unique factors involved. After an accident with a commercial vehicle, a truck accident lawyer can help you collect compensation for damages like medical bills, lost wages, and pain and suffering.
What does a Knoxville truck accident lawyer do?
A Knoxville truck accident lawyer will learn everything they can about your accident to determine the best path forward. They will investigate, negotiate, and offer expert legal advice. Ultimately, their goal is to see you receive the compensation you deserve after a crash.
How do I sue for personal injury?
A skilled personal injury lawyer can help you sue for personal injury damages after a truck accident. Drawing from years of expertise and skill, they will work to prove fault and negotiate a settlement for your losses and damages.
What is the statute of limitations for personal injury in Tennessee?
In Tennessee, the basic statute of limitations for a car crash case is one year. Your lawyer can help ensure you file all the proper paperwork and meet the required deadlines so you don't miss out on your chance to collect compensation after your accident.
Contact us about your case
Your case deserves the high-caliber, dynamic representation that Mandy Hancock Law delivers. We can't wait to provide you with our unique Signature Service.